WEHATELOCALS.INFO is designed to highlight the real history behind the founding family behind Station Casinos: The Fertittas. This family has a documented history tied to organized crime, and that behavior is still ingrained in the current bloodline of the brothers who run Station Casinos: Lorenzo and Frank Fertitta III.
THE FERTITTAS:
Though this casino chain claims to "love locals," the reality is that Lorenzo and Frank Fertitta III have gone a long way to victimize locals in order to line their own pockets. Dozens of local investors in Xyience, Inc. found their life savings stolen out from under them when the Fertittas provided the company funding that promised to prevent bankruptcy only to then force bankruptcy themselves once they were in a first-lien position. See www.xyiencesucks.com for more information on that saga.
Though this site has no affiliation with the Local 226 Culinary Union in Las Vegas, their work to promote the organization of Station Casinos is crucial in showing how far the company will go to make a buck. The union's efforts have been met with multiple cases of retaliation by Station Casinos representatives, and the National Labor Relations Board (NLRB) found the company complicit in dozens of violations related to their union-busting tactics. The NLRB ruled in late 2012 that Station Casinos committed 87 unfair labor practices in its anti-union campaign. Many of the workers who support unionization are local citizens of Las Vegas.
Station Casinos used to be considered one of the best companies to work for. Fortune Magazine had the casino chain on their 100 Best Companies to Work For list in both 2007 and 2008. They dropped completely off that list in later years when the company's November, 2007 privatization (they went public in 1993) began mounting into a landslide of debt, forcing major changes to how workers were treated and what benefits they enjoyed. The company also laid off many workers, sending jobs to cheaper overseas staffing outfits. The company now consistently scores low on worker review sites like THIS ONE. Workers for the company also engaged in a class-action suit due to allegations of unfair payment schemes that left employees cheated out of fairly-earned wages. Station Casinos settled the case on extremely favorable terms in early 2010 after a judge estimated the claim to be worth $60 million.
The Station Casinos privatization process also spurned multiple lawsuits from investors who argued that the buyout's price per share was nowhere near fair market value. Those adversely affected by the buyout included a firefighter pension fund in West Palm Beach, Florida. This created an ironic twist since Fertitta Enterprises had offices in the World Trade Center when the twin towers were hit by terrorists in 2001. After only a few short years of private operation, the Fertittas and Colony Capital managed to saddle the chain with a $6.5 billion debt load. One of the investor groups who also provided finances for the buyout was the Teacher Retirement System of Texas. The July, 2009 chapter 11 bankruptcy of Station Casinos cost those teachers over $99 million. The pre-planned financial collapse of Station Casinos was tailor made for the Fertittas to make out like bandits. The Fertittas were able to re-acquire most of their properties for a fraction of what they owed in debts for the entire chain, and they are now branching out to California to manage tribal casinos there.
Station even riled up their partners in Green Valley Ranch by luring Green Valley Ranch patrons to their other locations where they did not have a management partnership. Station Casinos representatives allegedly resorted to tactics including steering "high rollers" to other Station properties and making sure the best steaks went to The Red Rock while Green Valley Ranch customers received lower quality meat.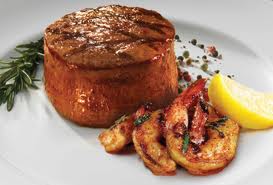 vs.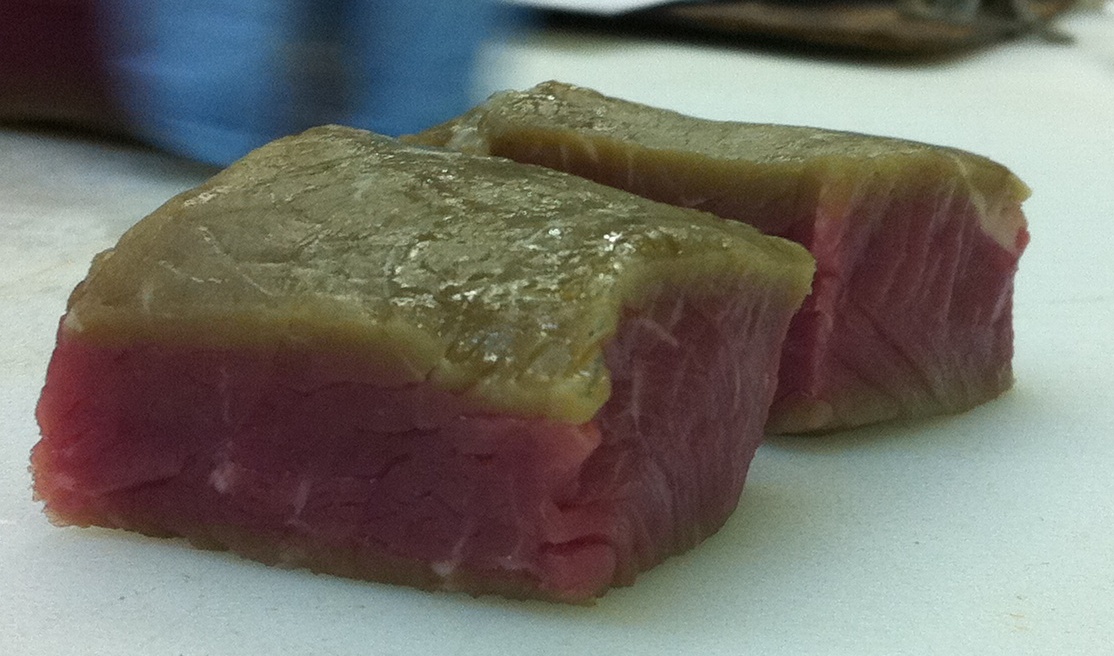 The Greenspun family, which also owns a large chunk of the Las Vegas media, sued over the debacle and won a settlement. The battle between the two powerful families resulted in some unfavorable media coverage of Station Casinos during the course of the suit, but lately the local papers have been more flattering toward the Fertittas. Station Casinos advertises relentlessly in the actual newspapers and on their online platforms, which goes a long way in virtually guaranteeing glowing reports on the casino chain.
Las Vegas businesses and prominent owners of local Vegas establishments are also victims of the Fertitta drive to destroy their competition and game the system. Station Casinos was one of the chief opponents of a local tavern chain called Dotty's, resulting in sweeping statewide changes that forced the entire Dotty's chain and other taverns to keep a full bar and kitchen open at least half the time they are open in order to have slot machines available for patrons. The owners of Dotty's were forced to make nearly $6 million in renovations to comply with the state's regulation spurred by Station Casinos executives. The reality is Station Casinos only loves the locals who patronize their casinos, not the ones who are loyal to the competition.
As if the Dotty's debacle was not enough to show Station Casinos cares only about their bottom line, Station Casinos also targeted another establishment in Henderson, Nevada. The Roadhouse casino sought to re-open its doors in 2010, which would mean at least 90 new local jobs. The establishment closed in 2003, but during the time it operated it was grandfathered in as a location allowed to do business as a casino despite not having a 200-room hotel. Sunset Station, just two miles from the Roadhouse, pushed to make the smaller locals outfit comply with the latest regulations that require such a hotel. Roadhouse Owner and decorated World War II and Korean War Veteran Robert McMackin told the Las Vegas Review Journal in 2011, "I never met the Fertitta brothers. I know they do a lot of charitable stuff. I thought kindly of them until this came about."
Then there is the USA Capital scandal. The former President and COO of that company is currently serving a 12-year prison sentence for fraud perpetrated there. Some of that fraudulent activity allowed the Fertittas to benefit directly through shady loan schemes providing millions in capital to Fertitta Enterprises. Fertitta Enterprises GM Bill Bullard was a gung-ho, pit-boss-type of mover and shaker for USA Capital before Joseph Milanowski's fraud brought the company crashing down. According to the Las Vegas Review Journal: "The Fertitta family, founder of Station Casinos in Las Vegas, had $17 million invested in USA Capital and got it all back when one of their attorneys was on the oversight committee...The attorney then resigned from the committee." One scheme Bullard orchestrated prompted lawyers to draw up a diagram to explain it: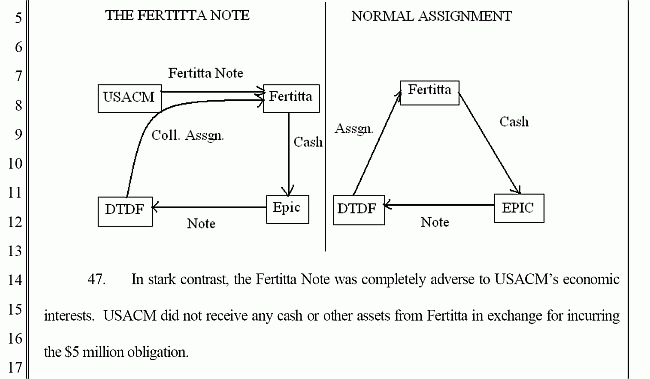 Bullard was even audacious enough to address company investors and tell them: "The longer this thing goes on (in bankruptcy court), the more the attorneys are going to get paid." The Las Vegas Review Journal posted a photo of Bullard at the podium in their December, 2006 story on the meeting Bullard spoke at.
The bottom line is that Station Casinos and the Fertittas really don't seem to like locals at all. They obviously like the money locals spend at their establishments, but at this point their track record shows their greed always trumps their generosity. The more people who learn about the real history of this corruption, the better. Maybe it will even help the Fertitta brothers develop a moral backbone and stop scamming people to line their own pockets.
For more links and documentation regarding the shady business practices of Station Casinos and the Fertittas, click on the graphic below: